Calendrier des événements
Intermines Webinar Carrières * Your international job search : with Linkedin the world is yours !
Do you dream of an international career? You are an expatriate and want to change jobs or countries? You have to manage a return to France, under conditions that do not satisfy you?
These problems, which seem to be quite different, have a common answer: LinkedIn, you will discover in this online event how powerful it is!
Using examples, Elisabeth will explain how a structured and proven approach will allow you to reach your goals, much faster and more efficiently than you might think.
Career assessment, identification of key competencies, definition of professional objectives, targeting strategy of useful contacts, redesign of the CV and LinkedIn profile, development of your network, training for online interviews, definition and follow-up of KPIs such as the Social Selling Index... no approximation is allowed in the methodology Elisabeth will present to you, with results to back it up.
A large part of the webinar will be dedicated to answering your questions, with only one ambition: that you leave with the conviction that LinkedIn should now be part of your personal career development strategy.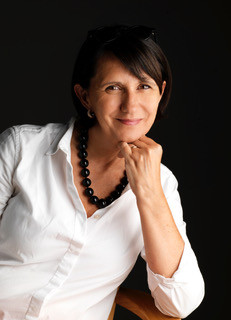 Elisabeth Giret-Bertrand
Holder of a master's degree in biology and an MBA, Elisabeth has made an international career in leading American companies in the medical equipment sector, where she has held various positions of responsibility in the fields of R&D and marketing. I then graduated from UCLA in human resources, she is certified to operate LinkedIn.
She has created Kite Up in 2010, with the objective of putting her knowledge about the professional world and the economic players at the service of senior executives looking for change or promotion, and also for companies seeking notoriety on LinkedIn.
Expatriate in Germany, in Italy then in Mexico, Elisabeth has a perfect knowledge of the specific issues related to expatriation. She conducts interviews in French or English, during physical or virtual meetings.
China, Emirates, Latin America, United States, Europe… her clients are all over the world, and of course in France.
She is a member of the Chambers of Commerce of Milan and Mexico, of the French Founders international network, of the HBA Association (Healthcare Businesswomen Association) and of the FrenchTech network.
En partenariat avec l'EDHEC
Mercredi 31 août 2022

12h30 - 13h30
(GMT +2)
L'événement est organisé en ligne
Vous devez être connecté pour laisser un commentaire. Connectez-vous.